Moisturizer
Preserve your complexion's optimal moisture levels by selecting an ideal hydrator focusing on hydration or anti-aging benefits to match your skin type.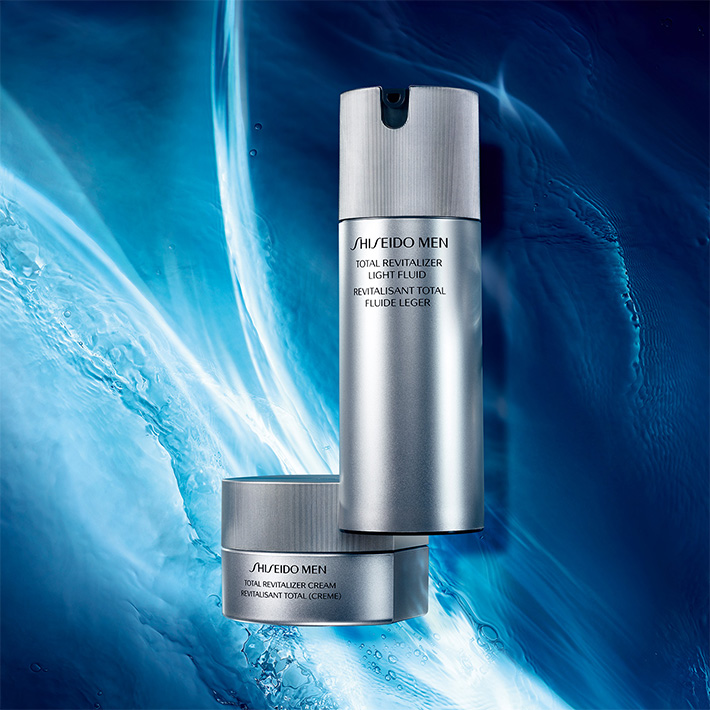 Define Firmness and Vitality.
Target sculpted, energized skin.
SHISEIDO Men
Total Revitalizer Light Fluid
SHISEIDO Men
Total Revitalizer Cream

Cleasing & Shaving
For a highly effective daily routine: find the formulas that cleanse, take care of your skin's moisture needs, and help to prevent razor burn.

Eye care
Target specific concerns around the eye including wrinkles, dryness, sagging, and dark circles.