Happy 30th birthday,
Sergi.
February 7, 2022
Celebrate Sergi Roberto's 30th birthday with
FC Barcelona and SHISEIDO MEN.
Together, Sergi's teammates share great advice on how to become your best in your 30s!
Sergi also conveys his positive outlook on life
as a family man, professional footballer and Shiseido partnership ambassador.
Happy 30th birthday, Sergi!
Watch the special interview movie jointly created with FC
Barcelona and SHISEIDO MEN, and the birthday greetings
from his teammates.
Watch the warm birthday wishes
to Sergi from Barca teammates.
Sergio Busquets

Born in Sabadell, he joined the Barça youth system in
the summer of 2005 from Jabac. That season, playing
for the U19A side, he won three major trophies
alongside the likes of Bojan Krkic, Giovani, Jeffren and
Marc Crosas.

Jordi Alba

Jordi Alba signed for FC Barcelona on 5 July 2012 after
the Club had reached an agreement with Valencia for
his transfer. The Catalan defender was 23 when he
joined the Club and was the first signing of the 2012/13 season.

Gerard Piqué

Gerard Piqué was born on 2 February 1987 and since that day he has been a club member of FC Barcelona. Since he was very young he has been involved with the club and when he was 10 years old he joined the youngest boys' team at the club at that time (U12 B).

Ter Stegen

Marc-André ter Stegen signed for FC Barcelona in the summer of 2014 from Borussia Mönchengladbach. Born
on 30 April 1992 in Mönchengladbach itself, the German
did not take long to make his name as one Europe's most promising young goalkeepers.
Be respectful, friendly,
and open to change.
Taking care of
yourself makes
you feel confident.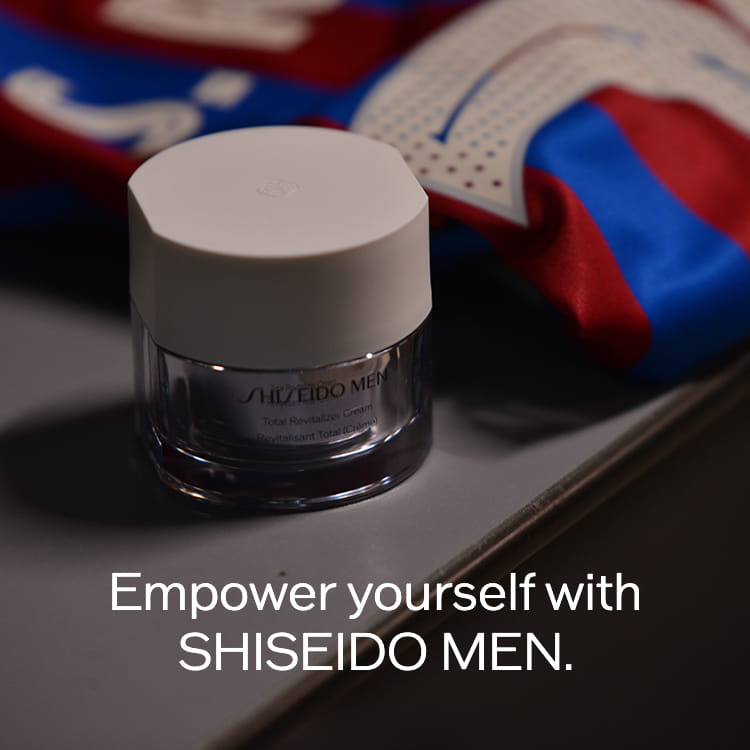 Men's Grooming
Sergi discovered a little care
goes a long way toward looking
your best — especially as you get
older.