SHISEIDO CAMELLIA CLUB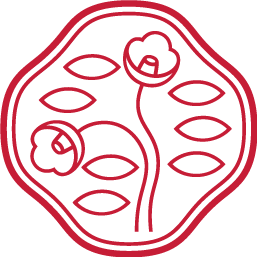 As an exclusive Shiseido member, you will be the first to discover our beauty secrets while enjoying an array of privileges. Your beauty journey with Shiseido begins here.
Join us now to receive 200 points upon completing your profile
Join Us
Member Login
Key privileges you will enjoy as a Shiseido member

Complimentary membership with purchase above RM150

Join Future Solution Club with purchase above RM8,0001 on Future Solution LX products

Earn Points2 with Product Purchase

RM 1 = 1 Point
RM 1 = 1.5 Point

Redemption of Full-Sized Retail Products
(3 times a year)

Instant Cash Voucher3 Redemption

Shiseido Japonica Facial Redemption

Earn 5X Points2 on every RM 1 Spend
(3 times a year)

Earn 3X Points2 at Shiseido Roadshows4

Complimentary Relaxing Facial Massage
/ Flash Makeover5

New Join Gift

Birthday 3X Points6

Premium Welcome Gift

Birthday Gift

Exclusive Invitation to Shiseido Events
Terms and Conditions
SHISEIDO Camellia Club is a customer loyalty program for points accumulation.
SHISEIDO Camellia Club membership is valid at all SHISEIDO counters / boutiques in Malaysia only.
Every transaction points are valid for 12 months from the date of each transaction. Accumulated Camellia Points must be redeemed before expiry date. All unused points will be forfeited and will not be carried forward. Camellia points can be redeemed at Camellia Website : camellia.shiseido.com.my
Points are NOT applicable to promotional items and sets. Member is required to make an appointment at least one week in advance to enjoy the relaxing facial massage and flash makeover. Subject to availability of the beauty consultant. One complimentary service per customer.
SHISEIDO Malaysia Sdn. Bhd. reserves the right to suspend or exclude any SHISEIDO Camellia Club member to join or extend. SHISEIDO Camellia Club if it is in opinion that any SHISEIDO Camellia Club member had breach any terms and conditions. SHISEIDO Camellia Club and SHISEIDO Malaysia Sdn. Bhd. shall not be liable for any such actions.

Shiseido Camellia Member

: With Shiseido purchase of RM150 & above.
Shiseido Future Solution Club : With Purchase of RM 8,000 & above on Shiseido Future Solution LX product per annum.
SHISEIDO Malaysia Sdn. Bhd. reserves the right to revise / amend the Terms & Conditions, benefits and privileges of Shiseido Camellia Club Membership at any time deemed appropriate without prior notice.
---