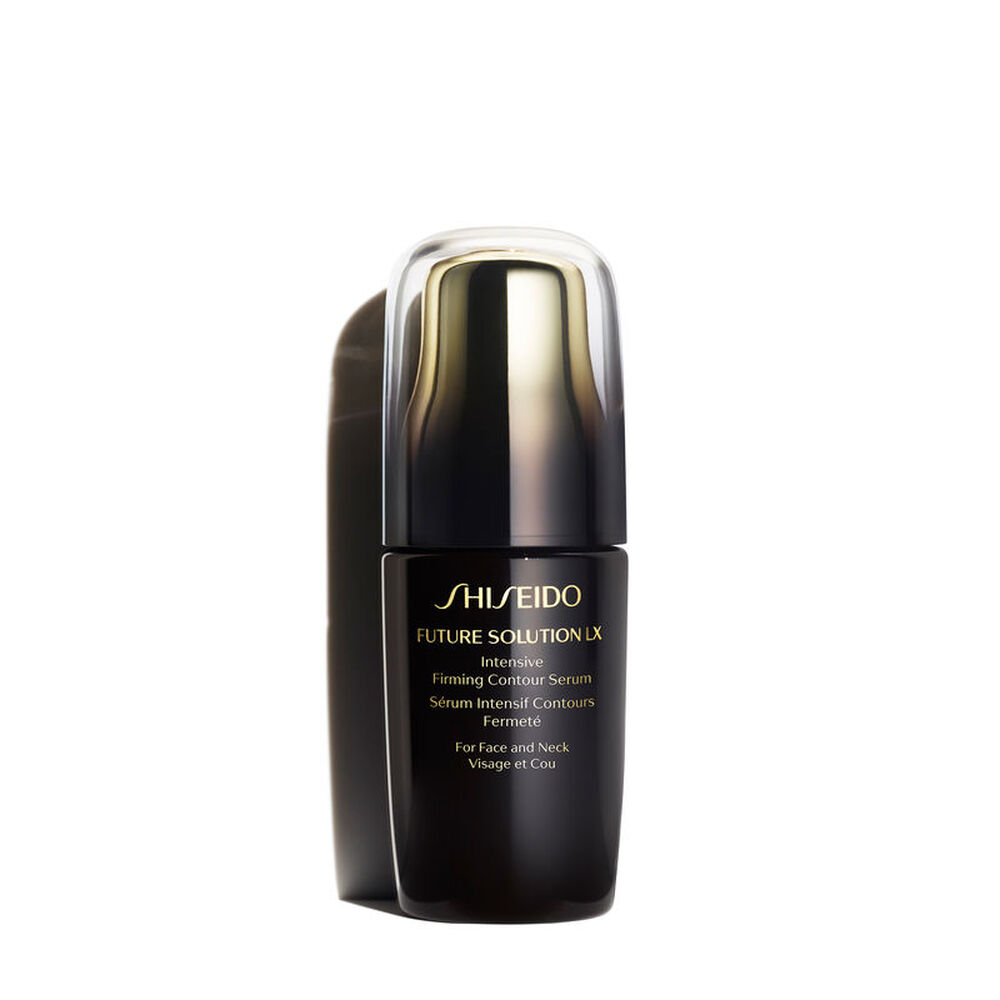 Image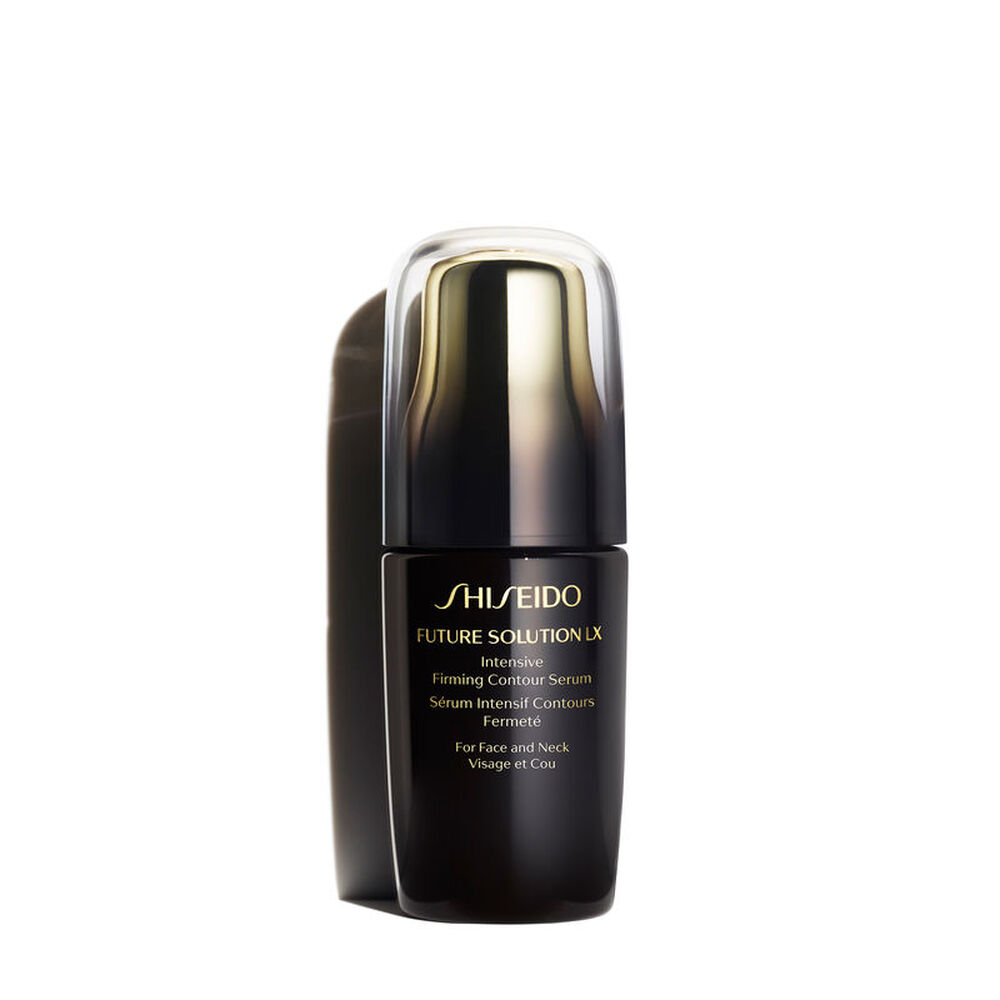 Zoom
Future Solution LX
Intensive Firming Contour Serum
An intensive and truly luxurious skin tightening serum, with exclusive technology to

...
help refine skin in areas affected by age, and keep it firm. Skin takes on smooth, beautifully sculpted contours, and a look of renewed dimension from within. ・ Formulated with SHISEIDO's SkingenecellEnmei* to encourage the vitalizing forces that renew beautiful skin from its source.** ・ Future Solution LX focuses on the skin's structure with a technology that targets visible signs of aging, to achieve the elevated, tightened and toned look that characterizes youthful skin. ・ Japanese botanical ingredients Uji Green Tea Extract, Sakura Leaf Extract and Angelica Root Extract help support the regeneration of skin's vitalizing forces.** ・ Quickly absorbs into the skin upon application, for a soft yet sculpted look, as if skin functions are newly reawakened. ・ Skin's smooth, tightened, resilient and firm feeling lasts until the next morning. ・ The deeply replenishing formula infuses skin with moisture and helps sustain it all day long. ・ The formula's effectiveness is enhanced through the use of SHISEIDO's massage and exercise techniques. *Patented (France, Italy, Germany, Spain, UK, USA, Hong Kong, China, Taiwan, Korea, Japan). ** in vitro test DERMATOLOGIST-TESTED.
More
Details
/future-solution-lx-intensive-firming-contour-serum-1021392330.html
EXPERIENCE A BEAUTY THAT TRANSCENDS TIME
10 YEARS OF THE DEEPEST REVERENCE AND RESPECT.
10 YEARS OF VITALITY BORN OF A JAPANESE TREASURE: THE ENMEI HERB.
10 YEARS OF REINFORCED LONGEVITY, RADIANCE AND RESILIENCE.

Prolong your
luminosity
Restore skin's youthful look. Our best-selling anti-aging skincare collection, Future Solution LX boasts SkingenecellEnmei Complex, a proprietary anti-aging ingredient that encourages the vitalizing forces and slows down the appearance of aging. The result: Smoother, softer, more radiant skin.