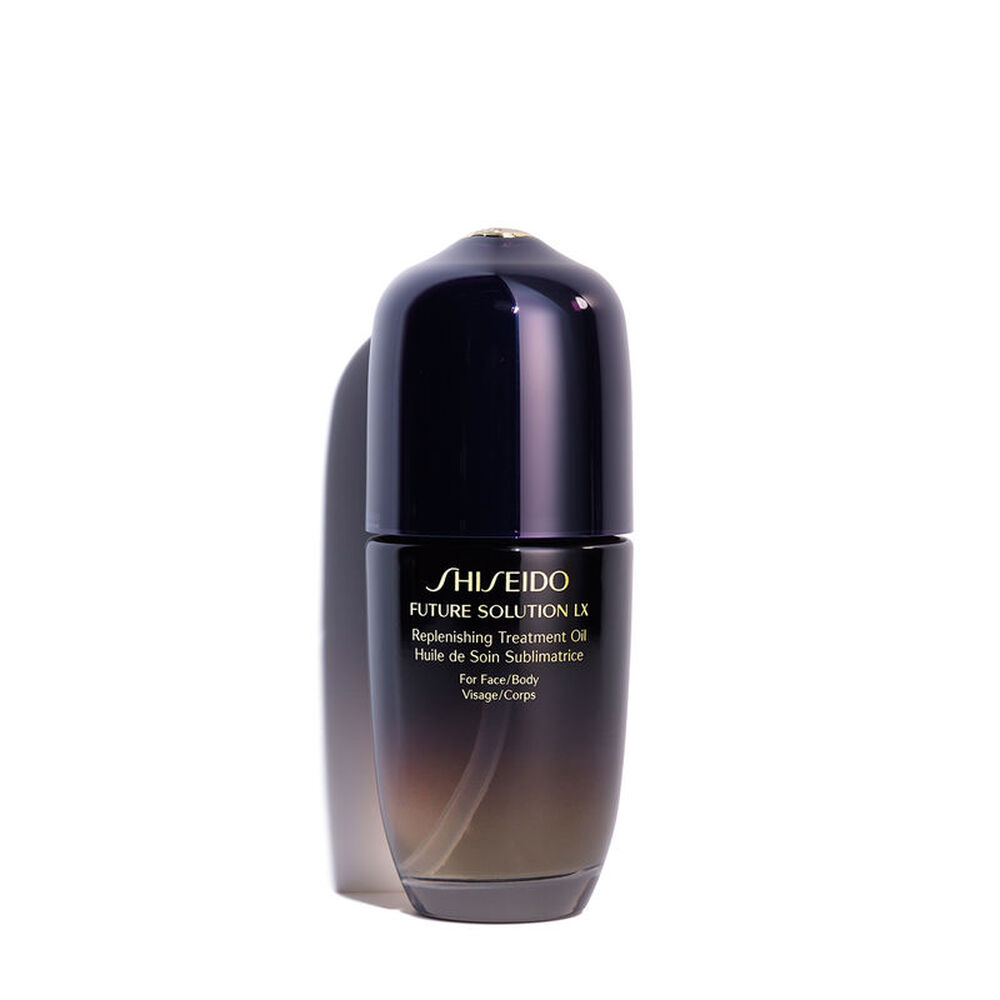 Image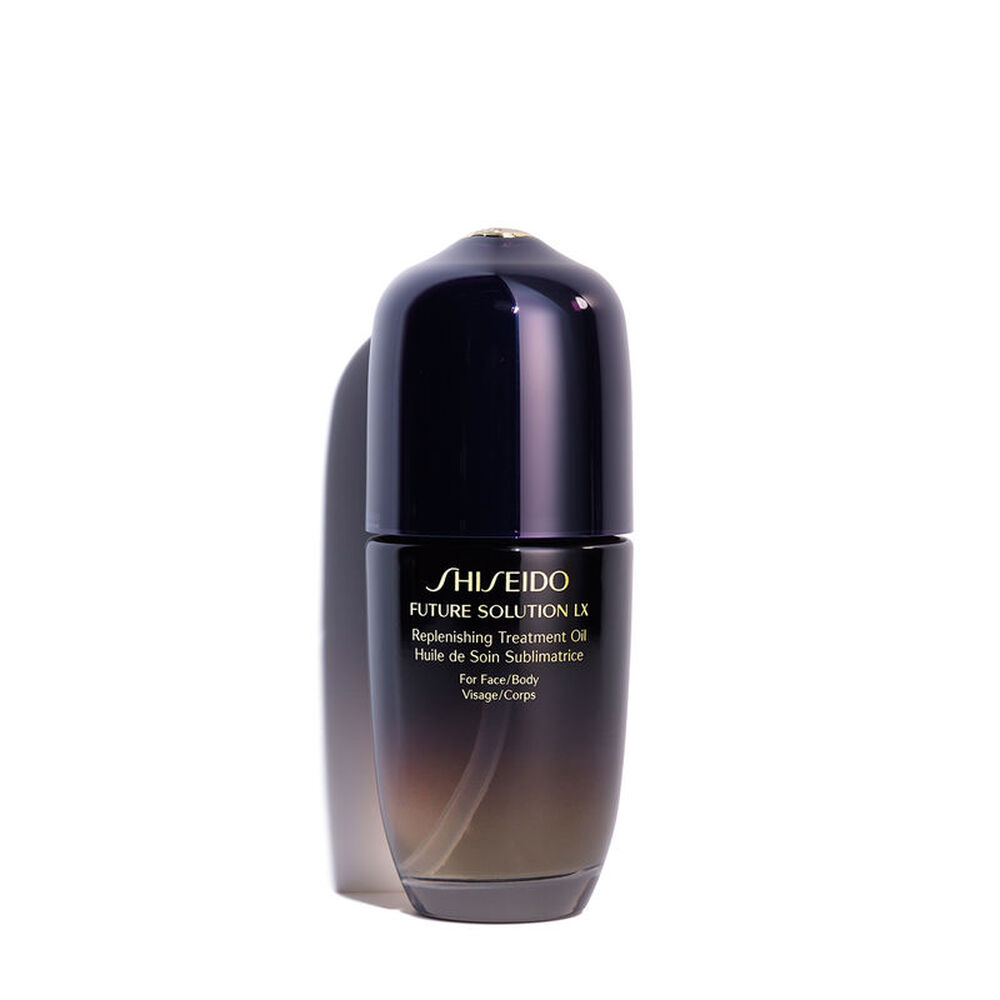 Zoom
Future Solution LX
Replenishing Treatment Oil
Centuries of Japanese wisdom bring you the future of beautiful skin. Since 1872,

...
SHISEIDO has aspired to create eternal beauty and ultimate luxury by integrating Japanese wisdom with the latest scientific discoveries. This pursuit, which has been continually marked by technological advances in the field of dermatology, has now led to the discovery of a new mechanism that triumphs over visible aging. Experience the extraordinary power of Skingenecell 1P* to counteract the appearance of future aging** Dry, damaged or stressed skin contains high levels of a negative factor called Serpin b3. SHISEIDO challenges skin physiology with a powerful ingredient, Skingenecell 1P, which suppresses the production of Serpin b3*** and optimizes the skin condition. As skin enjoys a more positive environment, cells increase in health and vitality. With its exclusive cell-vitalizing technology, Future Solution LX improves your skin's resistance to wrinkles and sagging for years to come. Find the preventive powers of botanicals Future Solution LX is formulated with a complex of natural ingredients in addition to Skingenecell 1P. Japanese Uji Green Tea Extract helps prevent cellular damage caused by oxidation which leads to signs of skin aging.*** Super Yeast Extract increases cellular vitality, collagen and hyaluronic acid,*** while Star Fruit Extract protects from collagen breakdown.*** Future Solution LX delivers extraordinary defense against damage in the inner layers of skin. Feel the restorative benefits of comforting textures and fragrances Discover a perceivable difference from the very first application of Future Solution LX. Each formulation's superior texture and gentle fragrance promises uncompromised luxury feel, providing the ultimate solution for the future of your skin.
More
Details
/future-solution-lx-replenishing-treatment-oil-1011433510.html
EXPERIENCE A BEAUTY THAT TRANSCENDS TIME
10 YEARS OF THE DEEPEST REVERENCE AND RESPECT.
10 YEARS OF VITALITY BORN OF A JAPANESE TREASURE: THE ENMEI HERB.
10 YEARS OF REINFORCED LONGEVITY, RADIANCE AND RESILIENCE.

Prolong your
luminosity
Restore skin's youthful look. Our best-selling anti-aging skincare collection, Future Solution LX boasts SkingenecellEnmei Complex, a proprietary anti-aging ingredient that encourages the vitalizing forces and slows down the appearance of aging. The result: Smoother, softer, more radiant skin.