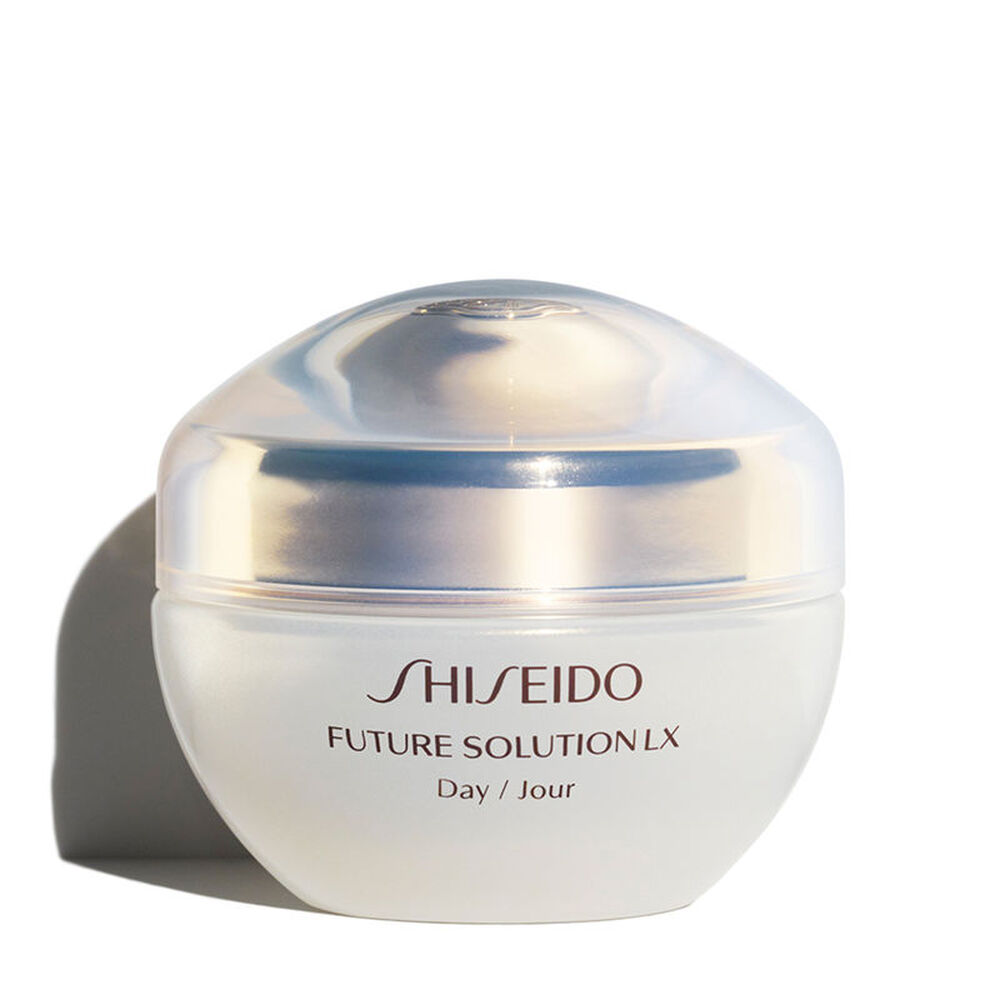 Image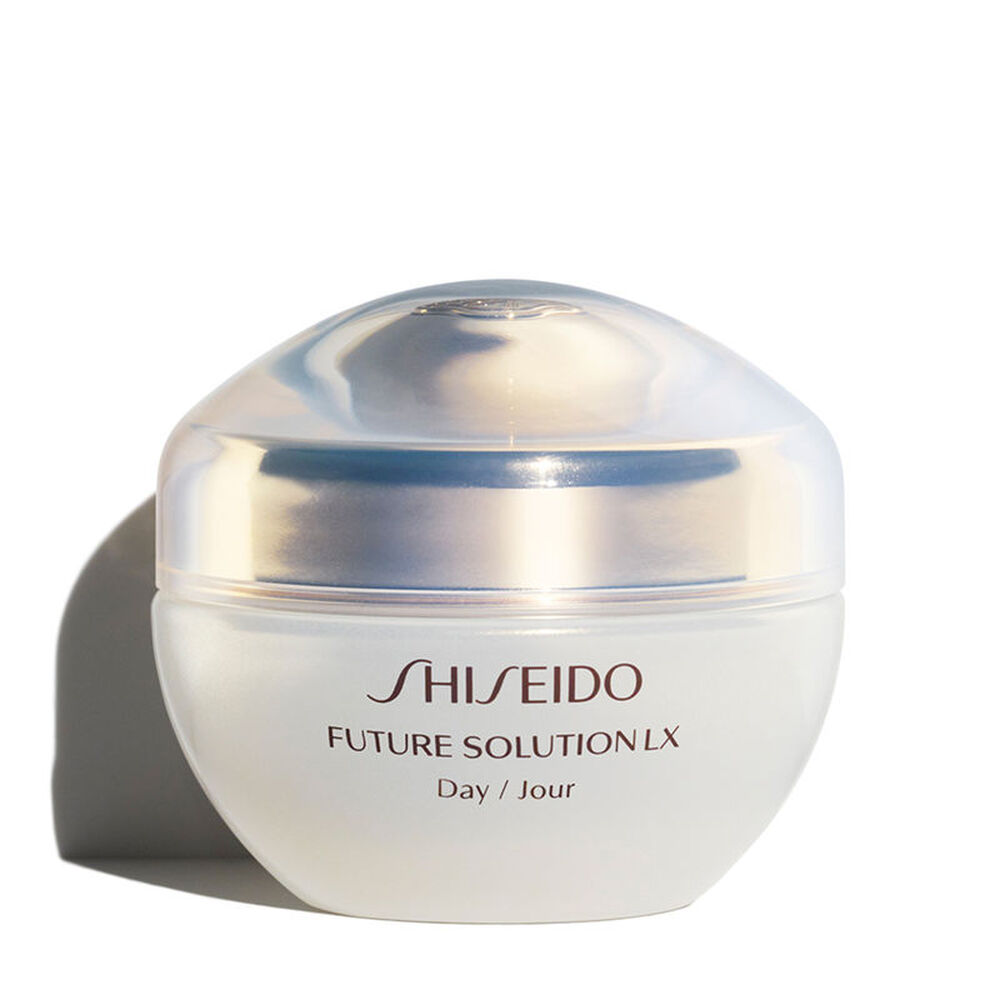 Zoom
Future Solution LX
Total Protective Cream E
A truly luxurious multi-functional daytime cream that both protects skin and helps

...
renew its vitalizing forces. With its rich, smooth texture, it maintains a deeply hydrated feeling through the day. SHISEIDO's exclusive technology encourages skin's Daytime Defense Factor* to thrive, bringing out vibrant beauty from within. Skin is defended, even when exposed to daytime aggressors like UV rays, dryness, oxidation and pollutants. ● Formulated with SHISEIDO's SkingenecellEnmei** to encourage the vitalizing forces that renew beautiful skin from its source.* ● Provides moisture over long hours, minimizing the look of fine lines and pores, for plumped, bright skin. ● Contains Premium Sansho Extract,*** to help promote the power of skin's Daytime Defense Factor and help protect the skin against various environmental stressors.* ● Hybrid Anti-Pollution Powder helps protect skin against various air pollutants.* ● Japanese botanical ingredients Uji Green Tea Extract, Sakura Leaf Extract and Angelica Root Extract help support the regeneration of skin's vitalizing forces.* ● SHISEIDO's emulsification technology provides a pleasantly rich yet non-sticky and comfortable texture. ● Enhances makeup and foundation finish. * in vitro test ** Patented (France, Italy, Germany, Spain, UK, USA, Hong Kong, China, Taiwan, Korea, Japan). *** Patent Pending (USA, France, Germany, Italy, UK, Spain, Taiwan, Korea, Hong Kong, China, Japan). NON-COMEDOGENIC. DERMATOLOGIST-TESTED.
More
Details
/future-solution-lx-total-protective-cream-e-1021392030.html
Prolong your
luminosity
Restore skin's youthful look. Our best-selling anti-aging skincare collection, Future Solution LX boasts SkingenecellEnmei Complex, a proprietary anti-aging ingredient that encourages the vitalizing forces and slows down the appearance of aging. The result: Smoother, softer, more radiant skin.