Cutting Edge
Innovation for

126 Years.
Since its birth in 1897,
SHISEIDO EUDERMINE
has
captured the world's
attention
as "SHISEIDO's
Red Water."
Over a century later we continue
to innovate
and evolve SHISEIDO's
original formula as a pioneer
of lotion
for every generation.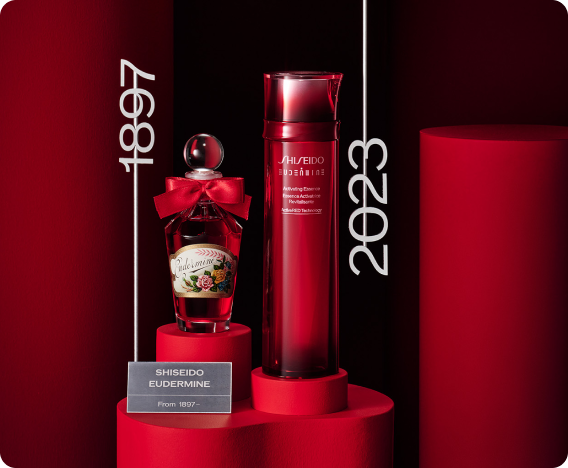 The first SHISEIDO EUDERMINE was
a ruby-colored
lotion within
a transparent bottle with beautiful
ridges and then quite rare for Japan,
titled flowing
European script.
Its name comes from "EU", meaning
"GOOD" and "DERMA"
meaning "SKIN"
in Greek. The name reflects SHISEIDO's
philosophy of first ensuring healthy-
looking skin as the
base for all beauty.
Born from a confluence of east
and west, science and art,
the iconic
SHISEIDO EUDERMINE is now again
reimagined
126 years later.