Mottainai
For a Clean and
Beautiful Global
Environment

#ShiseidoSBAS
In the spirit of respect for all life, we carry
out environmental activities inspired
by the uniquely
Japanese concept
of 'mottainai'- which is to have
a deep
regret over "wastefulness".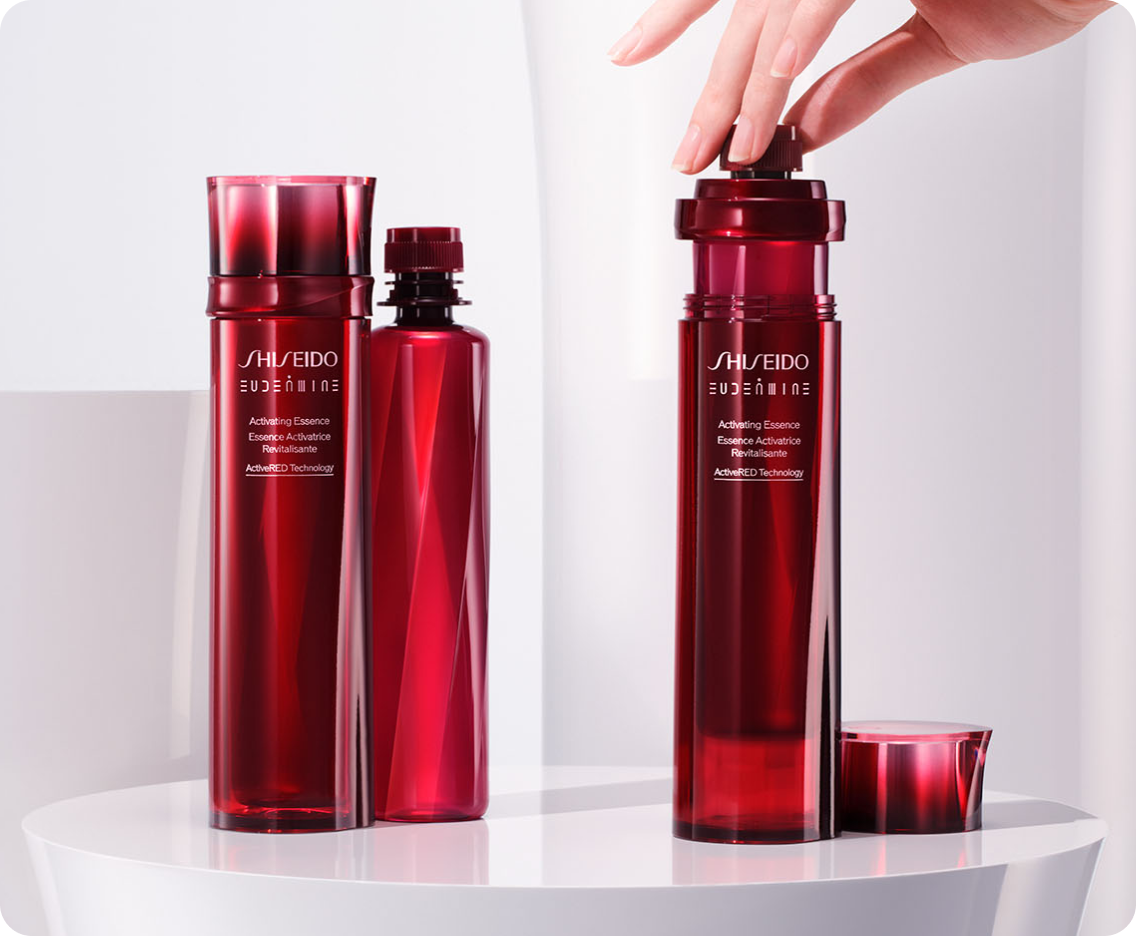 Point 1
Mottainai Spirit
Refillable Bottles.
In our dual-commitment to optimal
product quality
and waste reduction,
SHISEIDO is the first company
to develop
sustainable replaceable cosmetics
packaging
using LiquiForm® technology
which combines "bottle
manufacturing"
and "liquid filling" to reduce CO2 emissions
by *70% across the entire supply chain.
*compared to our standard conventional
refill containers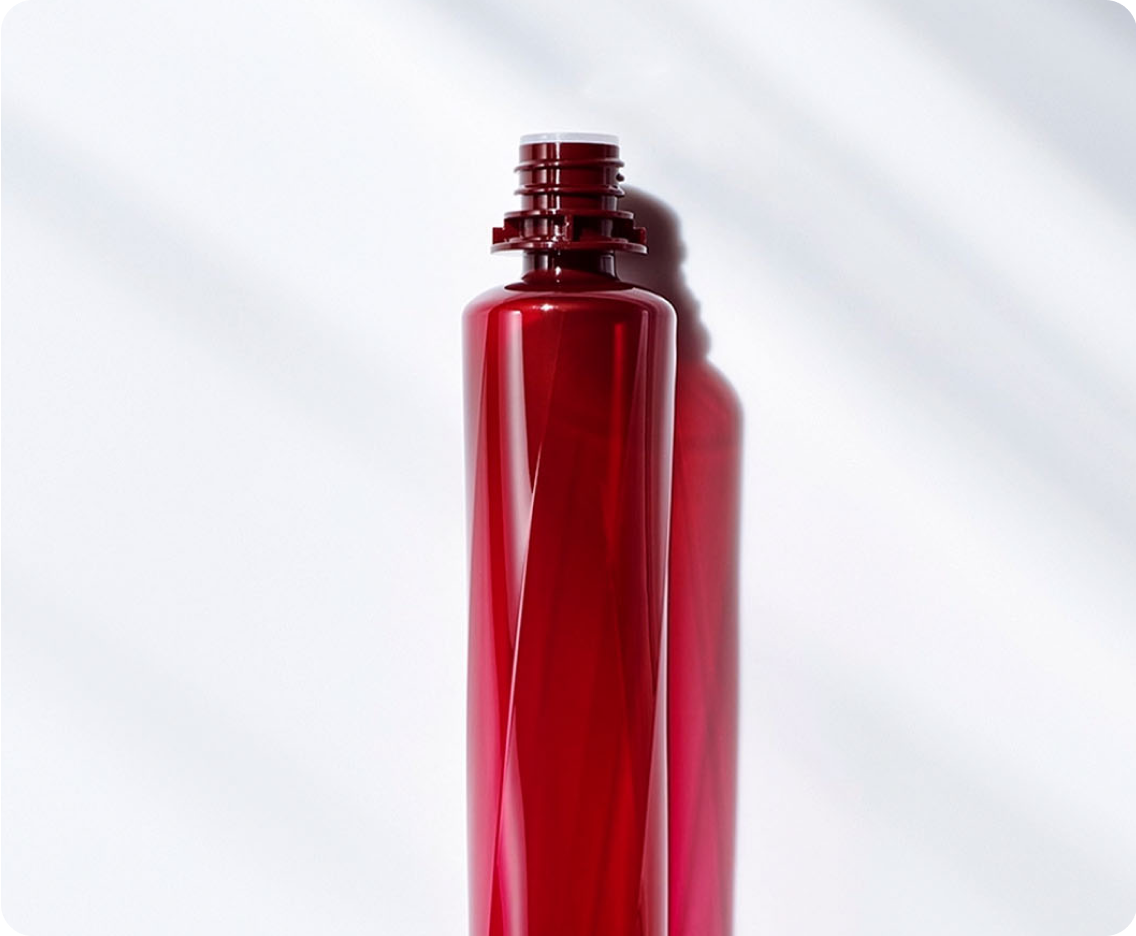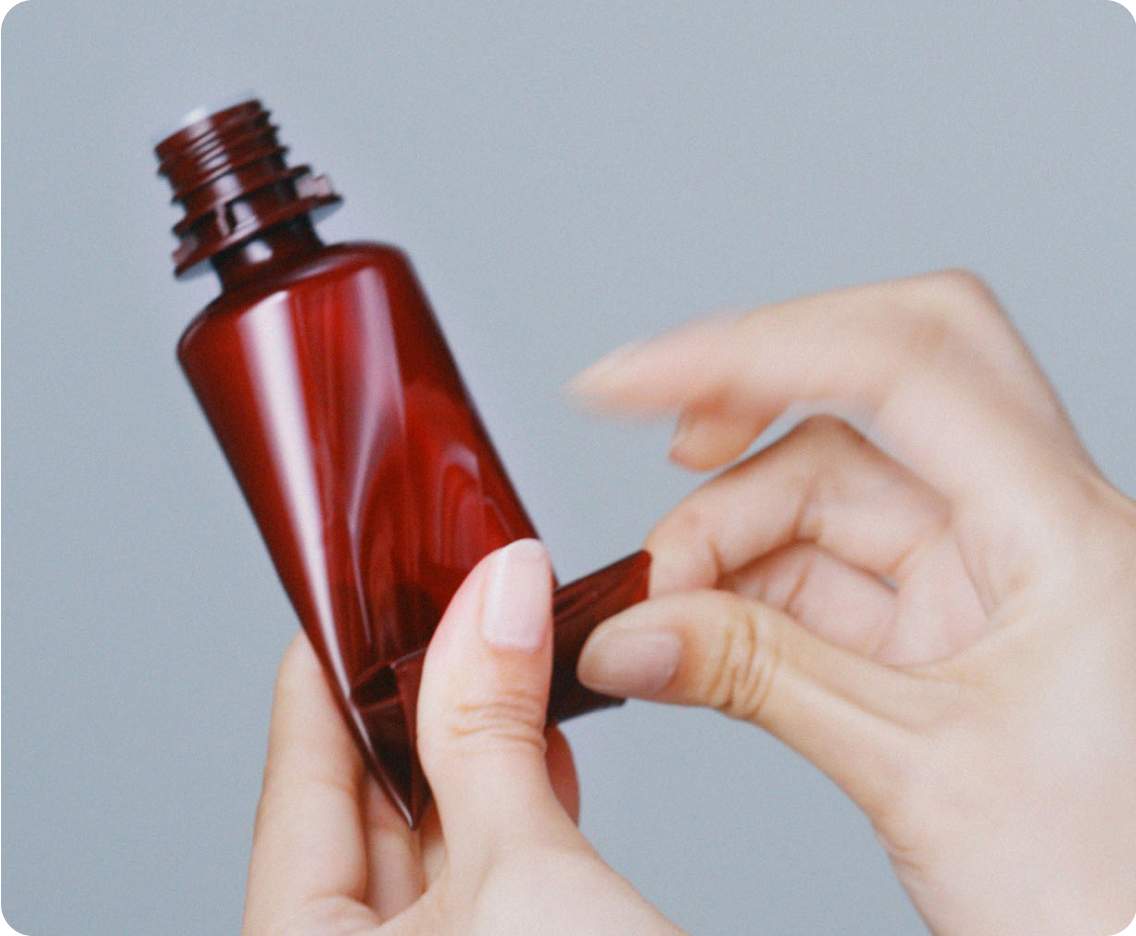 Point 2
Plastic Waste
Reduction
by 92%
The SHISEIDO EUDERMINE refill can be
compacted
down to *92% of its size to
significantly reduce waste mass.
*compared to regular bottle package